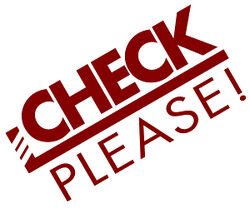 Check, Please! is a webcomic written and drawn by Ngozi Ukazu.
Synopsis
Edit
Eric Bittle—former Georgia junior figure skating champion, vlogger extraordinaire, and amateur pâtissier—is starting his freshman year playing hockey at the prestigious Samwell University in Samwell, Massachusetts. And it's basically nothing like co-ed club hockey back in the South. For one?
There's checking.
It's a story about hockey and friendship and bros and trying to find yourself during the best 4 years of your life.[1]
Also see
Edit
External links
Edit
References
Edit
Ad blocker interference detected!
Wikia is a free-to-use site that makes money from advertising. We have a modified experience for viewers using ad blockers

Wikia is not accessible if you've made further modifications. Remove the custom ad blocker rule(s) and the page will load as expected.